Category: Halloween
http://www.nsa-sexcontacts.com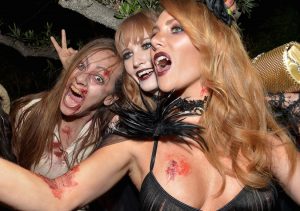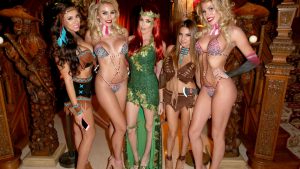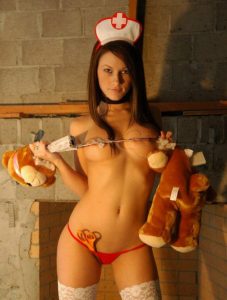 http://www.nsa-sexcontacts.com
As it is coming up to the fright fest that is Halloween, we are all about turn offs this month, the very things that send erections and arousal running off into the darkness. As part of this, we wanted to give you a Thing-like hand in uncovering some of the beasties that could be plaguing your profile and actually stopping you from getting the boning sessions you desire. Let's lay them to rest for good and get back to the kind of orgasmic screaming you actually want to hear in the night. Wooooooo!
Hey Boo-tiful!
When it comes to getting in touch with people, so many people make the mistakes of writing overly crude messages, not enough text (A simple 'hey' tends to have a negative impact), or going overboard with the sex smileys. This may be an adult network, but from the feedback we get, it can turn quite a lot of people off. Use your instincts when it comes to approaching someone, Some members like a good flirt, some want to jump into cybersex immediately, and some prefer a more formal introduction. Make sure you read their profile description to get a vibe of the tone of language this person uses. This will give you a good indication of the type and tone of the message to send. Use this to your advantage.
If You've Got It – Haunt It!
You are on the site looking for sex. We know!!! Remember, people are on the site for similar reasons. If your objective is sex, then your profile description is your chance to tell members why they should especially want to have sex with you versus everyone else.
Try and expand your description and maybe include some hobbies and interests etc. This could be as dirty as you want. You can potentially talk about anything, from your favourite music, to your favourite sex positions, to your adoration of erotic nipple play, it's completely up to you. As much info as possible is the key as a lot of people are quite shy about messaging others, so if they see some common ground and something mutual between you then they may find it a bit easier to initiate conversation.
Adult fun is what most members want but they don't want to do just "do it" with anyone. Make them give you a second and third look by introducing yourself in a manner that makes them feel like they know you a bit more. Make sure you include what sort of connections you are looking to make, can you accommodate, are you willing to travel, are you looking for long term, one off meets etc. Give them something to talk about and not just the size of your junk. If they are lucky, they will find that out for themselves hey. 😉
More Than Resting Witch Face!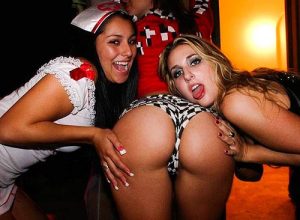 Be brave and add a profile picture. Profiles with a main photo tend to receive much more attention than those with an avatar. We understand that some people are wary of uploading a facial profile pic but even a body shot so that your faces are concealed will attract more attention to your profile than an avatar, without giving away your identity.
Take the time to think about your pictures and what they say about you. Remember, the first time someone most likely sees your photo is as a small round image in the search results. For this reason you need to make it as eye catching as possible. If you have photo that makes it very difficult to see any details especially when viewing it on a mobile device, you are going to have a tough time standing out from the rest. Also, change up your picture regularly so you don't become just another face in the crowd.
Are They Really Your Blood Type?
There are a variety of ways to show who you are and what you are looking for. Select your interests on your profile so members can find common ground, create a blog, this can be anything about you such as your fantasies, dreams, ambitions or even events that have happened in your day to day life. Make these blog entries a few hundred characters long at a time and make them as funny, emotive interesting etc as you can.
Lifting Your Spirits!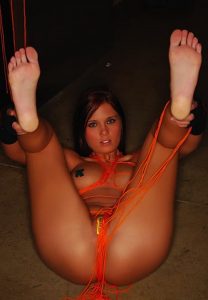 Are you admin validated? To be site admin verified, please upload a photo to your profile or attach it to a ticket of your full face, holding a piece of paper with today's date and your username written on it. This will give your profile a real BOOst.
Creeping It Real!
We do check all profiles by hand but unfortunately, as with all sites of this nature, some will inevitably slip through the net. Like all online communities, there are people who have other motives, so here are some handy hints to weed out fakes and spot the suspicious:
Never send money to someone you meet online. Report anyone who asks for money or any interaction that seems unusual. Our Customer Service team are here to help you 7 days a week.
Many members have asked us about Dating IDs. You DO NOT need an ID card to join or use the site and any emails or messages regarding these are not associated with us in any way whatsoever. Please report anything like this on the site to a member of staff.
Avoid following any links to other websites as these may be insecure. If anyone asks you to verify yourself on another site, be wary. Anyone wanting admin validation can contact a member of our admin team and they will help you.
By using the site's communication tools, we have your back. Once you start communicating outside of the site, our protective measures are extremely limited. Only go off site when you are 100% comfortable.
Putting Some Serious 'BOO' in Booty!
Get involved in the chat rooms, write on the blogs and forums, like and comment on other members' photos, videos and content. With a little time and effort, you will find that more people will communicate with you, send replies etc as they have seen you around on the site and know you are a genuinely looking for a 'fangtastic' and sexy time.
So there you have it guys and ghouls. What turns you off when checking out profiles and what are your pet peeves when people contact you on the site? On the other hand, what gets your motors running? Got any more tips for members? Share all in the comments.