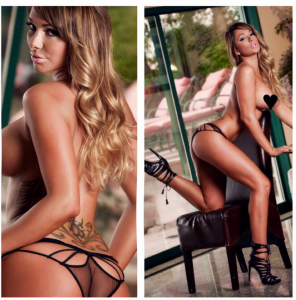 When getting sexy, we're all about taking the seduction and anticipation up a few notches, and talking dirty can be a route to whole new level of excitement.
It's an area of sex that makes a lot of people feel silly because they're unsure of how to go about it without feeling ridiculous.
"Talk dirty to me baby…" can get some folks freezing like a soaking wet roll of toilet paper being thrown out of an igloo in Antartica. For others, it it is like the sound of a starting pistol. "Go baby, Go!"
Dirty talk can get both of you hotter than ever, but it can also lead to confusion, missed signals, and awkwardness— meaning we have to tread carefully. When it comes to horny jibber jabber, you're really addressing one thing: how much can you get away with?
What should you say? What do they want you to say? What if you say too much? What if you say too little? Most people err on the side of caution, possibly leading to boring, platonic, sanitised conversations destined never to lead to an elevated heart rate — let alone an orgasm. On the other hand, some people are so brazen, they turn off the majority of people they're trying to turn on. The secret is to push the boundaries of what you can get away with without crossing them…well…by too much anyway, hehehe!
The foundation for horny and fun dirty talk is the same as other components of a healthy sex —good communication with your partner and being up front about what you like.
Now go for Gold with these five tips.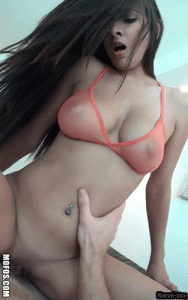 Training
Talking about Dirty Sanchezing her bearded clam, or using red flag words is a bit of a no-no. Word choice matters. Don't be unnecessarily clinical or explicit; nothing is going to make a girl drier (or a guy softer) than talking about volumetric blood flow to the genital region. Do be descriptive. Details make stories come to life, and essentially, mucky chatter is all about details
On Your Marks
Learn some new horny words —erotic fiction is a pretty good place to find new words to add to sexy times; porn videos tend to be a bit short on good or realistic dialogue.
Get Set
Like with anything, when and how you do it matters. Do be humorous, but strike a balance. If you're too serious, it's creepy. If you're too funny, you're a clown. Don't incorporate dirty talk too early—such as someone who hasn't given you signs that he or she is open to it. Subtlety, word play and cleverness go a long way. But don't force it. You should talk dirty because you're in the mood and feeling it—not because someone told you to do it. There has to be some passion behind it. Read the signs, be aware of the other person's response to your dirty talk. If the person you're with gives you a red light, respect it.
Go, Go, Go!
Talk about how she tastes, how she's the perfect dirty girl—be specific. Don't freak out if your partner tries dirty talk without the pre-conversation and you don't like it—just talk about it, regroup and get it on.
Across the Finish Line
If you are in the heat of passion and land upon a phrase that turns them on, simply repeating it can give it a great sexual intensity. Even something as simple as "Don't stop! Don't stop! Don't stop!" can make your lover go the extra mile.
Now get those tongues wagging people…in other ways too! 😉
Do you enjoy dirty talk? What is your favourite wankworthy whisper? Share with us in the comments.